Adventure sports, Fishing
5 Best Okuma Fishing Reels 2022
December 29, 2021
Good gear is what makes a fisherman the best in what he does! With so many options that are available in the market, choosing the best fishing reel is a tiresome task. But you don't really have to worry about it, we are here to solve this problem of yours!! We did an analysis and came to the conclusion that most of you all are preferring Okuma Reels to make your fishing experiences better. Subsequently, we have compiled a list of the best Okuma Spinning Reels for you. Which we will have a look at together. This will give you an opportunity to choose the perfect fit for you out of THE BEST!!
Okuma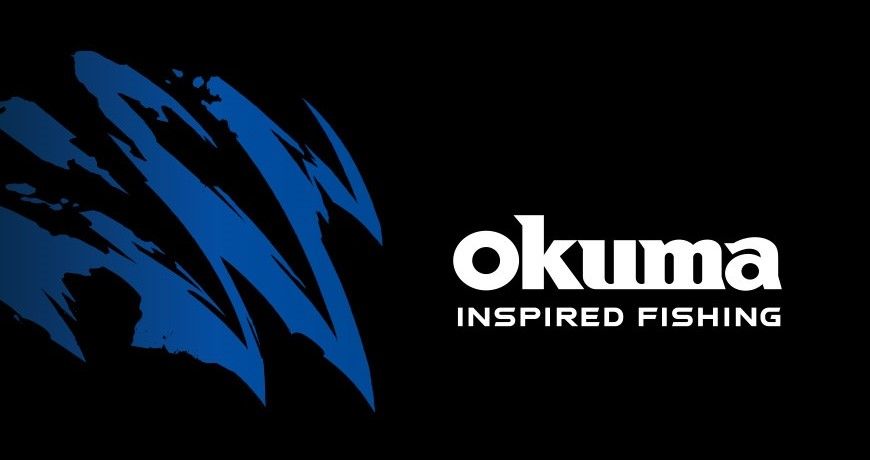 Firstly let's have a look at what exactly is Okuma.
Brand History
Okuma is a Taiwanese firm founded in 1986 by fishermen, seeking to reform and innovate obsolete fishing gear. They now have shops all around the globe, offering fishermen inexpensive, effective items that make the fishing procedure simpler.
Unique Selling Proposition (USP)
Okuma's brand cornerstone is one and will always be affordable prices. Every fisherman, regardless of their financial status, may benefit from the company's services, which it takes great satisfaction in. A broad range of rods and reel combinations are available. Robust bait casters to extremely sensitive spinning combos, all at competitive prices. High quality and sophisticated design is the benchmark of their products.
Some of its most popular items are saltwater spinning reels, which fishermen laud for their strength and sensitivity. According to Okuma, their company emblem. Which depicts a bear paw breaching the surface of the sea, represents the delicate balance of power in the battle between man and the ocean.
Why Fishermen Choose Okuma Reels Over Other Brands'?
The company produces high-quality items that are on par with its counterparts. The lightweight and compact designs of the reels, as well as their low-profile and low-priced pricing. Notably delighted the majority of passionate fishermen.
Okuma receives high marks for the overall quality and value of its goods. Despite the low cost of each piece of equipment, the firm does not compromise on the quality of the construction or materials used. This is an excellent name to turn to when looking for budget reels and rods.
We're also quite pleased with the overall quality of each thing we've purchased.
Criteria For Choosing The Best Spinning Reel
Consider the following factors while shopping for a new Okuma reel: Size and weight. These pieces of equipment, like any outstanding spinning reel. Should have a number of characteristics in common that will position them for success out on the lake.
Dragging Strength
A superior drag mechanism is one of the most distinguishing characteristics of a high-quality reel. No matter whatever reel you select, it's critical to check that your possible choice has a drag system that not only delivers pressure force but also smooth control and maneuverability. It is preferable to have a system that can produce up to 10 pounds of stopping force, depending on the kind of fishing you will be practicing and the fish you will be trying to catch.
Lightweight Frame
When it comes to reels, the lighter the better is usually always the case. It is possible that a bulky, heavy reel may place a significant amount of needless strain on your hands and wrists during the day, causing weariness and injury over time. Choose something that is light and will not cause you any discomfort.
Easy To Use Design
The design is extremely user friendly. Make every effort to get an Okuma model that includes adjustment levers that are easily located, an ergonomic design, or other elements that make the fishing procedure simpler.
List Of The Best Okuma Spinning Reels
It will eat up all your time if you go looking for The Best Spinning Reels by Okuma. But we don't want that!! So here is a list of the best reels by Okuma which you can choose from.
Okuma Inspira – Best Okuma Reel
Price: $91.91
Buy now on Amazon
What Recent Purchasers Have to Say
Many people have expressed their appreciation for the Okuma Inspira spinning reel. Those that bought the reel were really pleased with a number of elements of it, with the major attraction being the outstanding overall value offered at such a modest price. Buyers praised the smooth and stable drag system, as well as the vehicle's tremendous performance, among other things.
What Makes It Stand Out to Us
It is ranked first in this list of the best Okuma reels because of excellent performance. Some of the best features of this spinning rig include its buttery-smooth functioning when it comes to casting and retrieval
Who Will Make the Most Use of This?
The Inspira, like other Okuma reels, is very affordable and suitable for fishermen of all skill levels. Because of its strong construction, it is capable of bringing in mid-to-large-sized fish, which may be accomplished with relative ease. One customer said that it was a fantastic alternative for throwing Senko and red rigs, among other things.
Conclusion
Overall, the Okuma Inspira is a fantastic spinning reel at an affordable price, and we'd be pleased to suggest it to any fisherman wishing to level up their fishing game to try it out for themselves. Despite the fact that it may benefit from additional sealed components, this reel is capable of the lasting season after season if handled with care.
Okuma Avenger ABF Graphite Bait Fishing Reel
Price: $59.36
Buy now on Amazon
What Recent Purchasers Have to Say
Some customers were very enthusiastic about the extra features featured in the Avenger reel from Okuma. A popular feature among purchasers is a bait feeding mechanism that lets them to effortlessly unspool the line without having to unlock the bail. Some people were dissatisfied with some aspects of the design, particularly the reel foot and handle.
What Makes It Stand Out to Us
We're tremendous admirers of this baitcasting reel from Okuma for a variety of reasons, the majority of which being the incredible extra features it offers. The bait feeding mechanism is a big selling point for this model, as it provides an added level of ease for the user. We also like the durability and strength that it gives.
Who Will Make the Most Use of This?
The Avenger reel would be an excellent choice for those new to the area of baitcasting since it is not too complicated to use and because it is not prohibitively expensive if trying it out for the first time. Of course, this is a fantastic choice for those who are more experienced in the field.
Conclusion
At the end of the day, the Okuma Inspira reel is a fantastic device that has some unique special features that will make your fishing experience simpler than before. Despite some minor design flaws, we have no hesitation in recommending this product.
Okuma Helios Fishing Reel
Price: $134.99
Buy now on Amazon
What Recent Purchasers Have to Say
The Okuma Helios lightweight reel has received extremely excellent comments from customers. Buyers were generally delighted with their purchases, and many had positive things to say about the product's ultra-smooth functioning and well-constructed drag mechanism. Some consumers expressed a need for a more scratch-resistant exterior coating.
What Makes It Stand Out to Us
The Okuma Helios achieves the top rank on our list for a variety of reasons, the most important of which being its overall strong performance as an ultralight fishing reel. We enjoy the fact that it is available at a reasonable price as well.
Who Will Make the Most Use of This?
With its versatility, this lure may be used in a number of fishing situations to catch fish from many different species, making it a great option for beginners. It is our recommendation that fishermen who are looking for something lightweight yet strong enough to haul a variety of fish choose this specific reel.
Conclusion
Overall, we have no hesitation in recommending this product. Especially when it comes to controlling and casting, the Helios reel is a favorite of ours. This reel is an excellent choice for any fisherman who is searching for a flexible lightweight reel with a lot of features.
Okuma Cedros Fishing Reel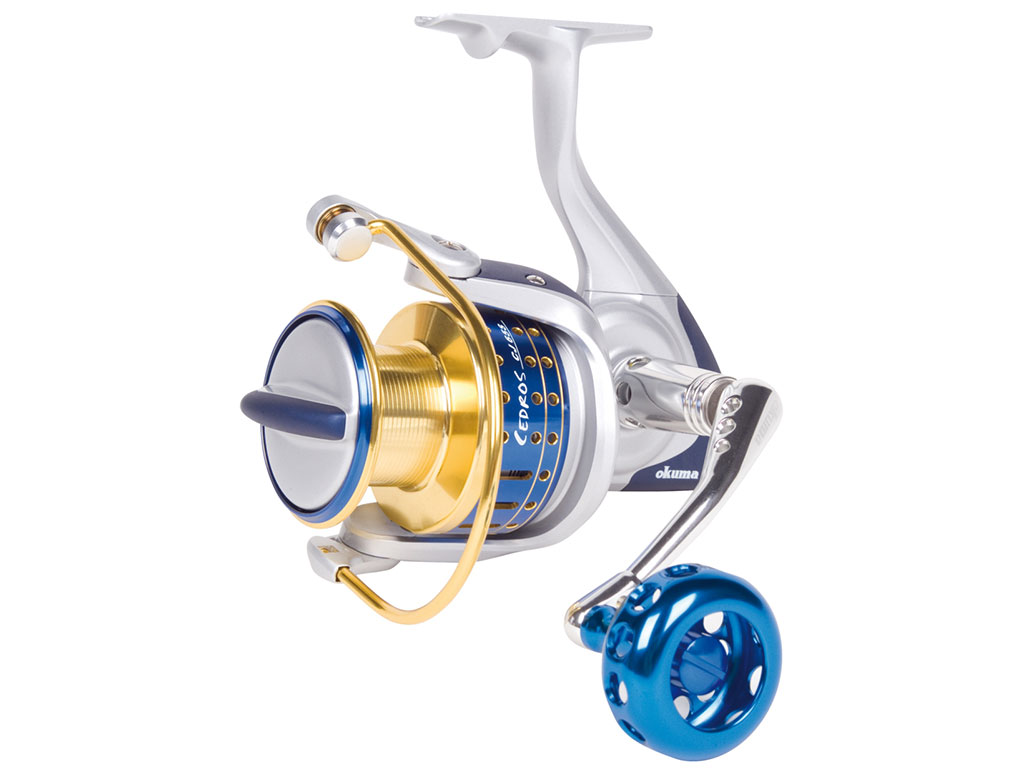 Price:  $154.99
Buy now
What Recent Purchasers Have to Say
Among other things, the consumers of the Okuma Cedros reel praised the reel's attractive, aesthetically appealing appearance, which was one of its appealing features. Many aspects of the reel, including the high line capacity, unusual features, and ease of retrieval, received positive feedback. Some people expressed disappointment that the overall design was not more well-balanced.
What Makes It Stand Out to Us
While the surface of the Cedros reel is really stunning, it is what is on the inside that is most important to us. Buyers can be certain that this reel has great quality and an extremely smart design that makes it simple to use while still being successful at bringing in fish of all shapes and sizes to the boat.
Who Will Make the Most Use of This?
Due to the fact that this is mainly a saltwater reel, we would suggest it to anglers who want to level up their offshore fishing skills. It is corrosion-resistant, and some of its components are sealed, which prevents grit and filth from getting into the inner workings and gears of the machine.
Conclusion
The Okuma Cedros reel is a strong, easy-to-use reel that also happens to be rather attractive. Despite the fact that it might be more well-balanced, it shouldn't be missed as a fantastic prospective selection for the next spinning reel game.
Okuma Ceymar Fishing Reel
Price: $49.99 to $74.99
Buy now on Amazon
What Recent Purchasers Have to Say
For the most part, those who acquired the Ceymar from Okuma were pleased with its performance and value. Buyers were satisfied with the overall quality of the reel, which was evident in the well-thought-out design, adaptability, and large line capacity of the reel. Some people believe that the drag mechanism should be enhanced.
What Makes It Stand Out to Us
It enters our list because of its exceptional value, which is why we included the Ceymar. Okuma offers this reel at a ridiculously cheap price when compared to the majority of reels on the market. As a result of this, the reel's usability and performance have improved.
Who Will Make the Most Use of This?
We'd suggest this reel to fishermen who want a reel that can be used for a variety of situations. In addition to being corrosion-resistant and hence suitable for use in saltwater if desired, the Ceymar has superb measurements to handle a wide variety of fish.
In what ways may it be improved, and why?
User complaints about the smoothness of the drag were common, and one such comment came up on numerous occasions. Some consumers claimed that it was too stiff, while others hoped that there was more pressure power on hand to use. The Ceymar could certainly benefit from a drag improvement.
Conclusion
Aside from some minor difficulties with the drag mechanism, the Okuma Ceymar is a fantastic choice for fishermen looking for a reel that can provide a bit more bang for their money than the average reel. It offers excellent performance and versatility, but it also represents excellent value for money.
Wrapping Up
The success of the organization is based on the dedication and hard work of its workers on a daily basis. Many of them are avid anglers who have firsthand experience with the product and are always striving to improve it.
Because of their closeness to the fishing industry, the firm is able to manufacture Okuma items, the purchase of which is most appropriate for recreational fishermen. The firm has established a reputation as a producer whose goods are characterized by high levels of quality and dependability.
This company's factories are equipped with technology on par with those of other well-known corporations. The value of the company's goods is one of the most essential components of the demand for its products.
According to customer feedback, Okuma is the only firm on the market for fishing items that is able to maintain costs at a competitive level for customers.
Consequently, by selecting the Okuma fishing reel, you will be providing yourself with dependable and high-quality equipment at a reasonable price!
Also Read