Golf
11 Best Golf Shirts Of 2022 [Definitive Guide]
December 27, 2021
The best polo golf shirts now appear significantly different from what they did ten or even five years ago, thanks to a plethora of innovative performance materials and technologies employed in the manufacture.
Golf polos must be able to withstand hot and cold temperatures, perspiration, and breathability while being comfortable. They must also ensure that our swings are unhindered and uninhibited, not to mention that they look the part.
Recognizing all of this, we've compiled a list of some of the top designs on the market.
These are shirts that will make you feel and look fantastic on the fairways, enabling you to concentrate on your game and perform at your best.
Here Is The List Of Best Golf Shirts Which
No-1 Puma Matter One Way Golf Shirt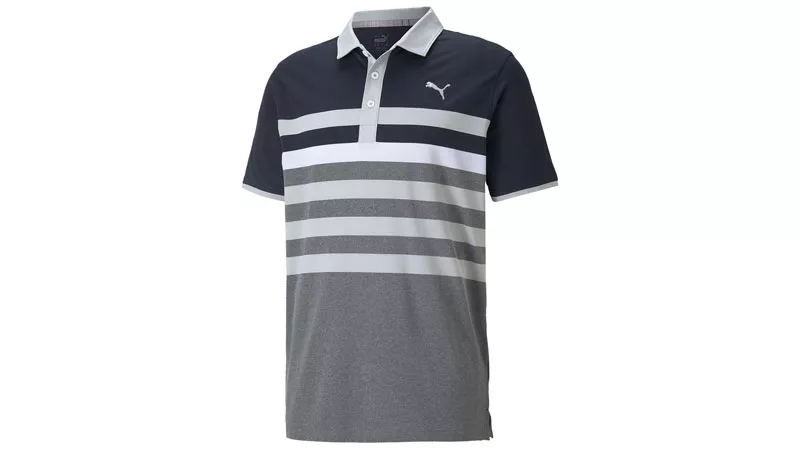 Price: $37.48 – $147.63
Puma is a company that is constantly at the forefront of golf fashion, striving to move the game and its fashion ahead and to new and exciting areas. The new MATTR One Way polo is visual proof of this.
Puma has introduced a new MATTR (Materials, Technology, and Research) performance fabric developed for the maximum degree of comfort regardless of the climatic situation. It is a moisture-wicking, quick-drying fabric with a breathable, elastic, and lightweight feel that allows you to perform at your best.
Reasons to purchase
The cloth is very breathable and flexible. In the golf polo market, this product represents good value for money.
Reasons not to purchase
There is no such thing as a MATTR technology polo without stripes.
No-2 Adidas Statement No-Show prime Green Polo Golf Shirt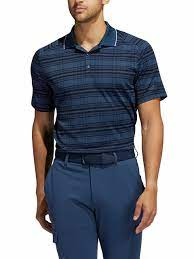 Price: $21.25 – $129.11
The No-Show is a wonderfully well-designed polo shirt with recycled polyester at the core of its composition that works flawlessly on the golf course.
The plaid pattern is a little distinctive, and we felt it stuck out beautifully on the course.
This is a high-quality, performance polo for the ecologically aware golfer.
Reasons to purchase
Environmentally friendly textiles
It's soft and breathable.
Reasons not to purchase
Plaid design is not for everyone.
NO-3 Under Armour Playoff Polo 2.0 Shirt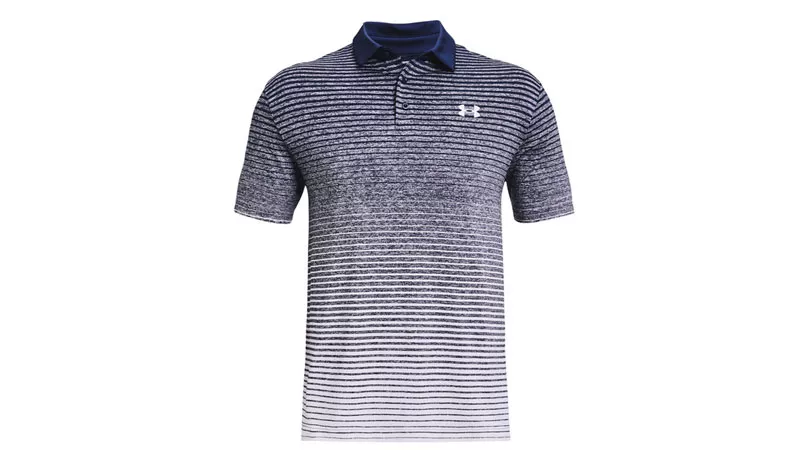 Price: $19.99 – $42.45
One of our favourite men's golf shirts and another outstanding Under Armour product.
The soft anti-pick, anti-pill fabric is highly breathable and lightweight, the moisture management is great, the anti-odour technology stops the development of odour-causing microorganisms so you can always smell fresh, and the diversity and choice of beautiful design is mind-boggling.
Reasons to purchase
A plethora of designs
Extremely permeable
Resistant to sweat
Reasons not to purchase
The material is quite thin.
Runs longer than prior Playoff polo runners.
No-4 Mizuno Alpha Polo Golf Shirt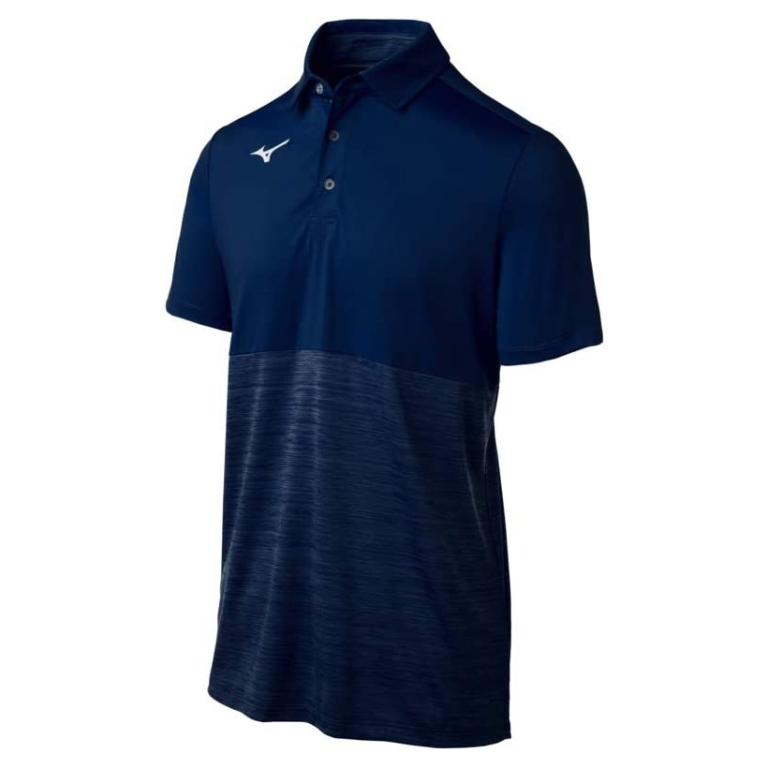 Price: $37.85 – $57.97
The serious, athletic golfer tees off from the tips, avoids carts, and walks at the speed of a PGA pro. He's going to sweat a lot since he's full of testosterone and determination. Mizuno, which manufactures equipment for a wide range of sports, understands more physically active athletes and designed the Mizuno Alpha polo to drain perspiration away from the body, keeping the user cool and dry.
Reasons to purchase
Reasons not to purchase
Design is not for everyone
No-5 Nike Dry Vapor Stripe Graphic Polo Shirt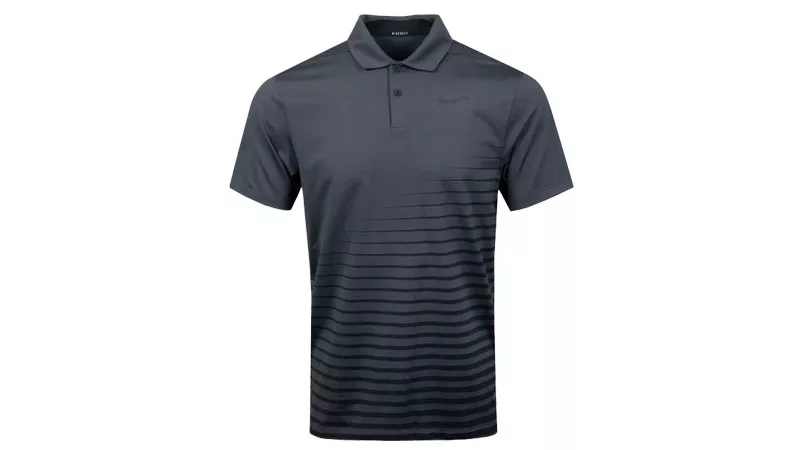 Price: $26.95 – $59.05
This striped polo, worn by various Nike staff players in the professional world of golf, is one of the greatest Nike golf shirts on the market.
Not only does it function well and look fantastic, but its adaptability means it can be worn in a variety of social settings. The Dri-FIT technology wicks moisture away, as the name suggests, and the back of the neck is perforated for ventilation, which is a great touch.
Reasons to purchase
Exceptionally breathable
It fits well.
Reasons not to purchase
Style that is hit-or-miss
No-6 Kjus Soren Stripe Polo Shirt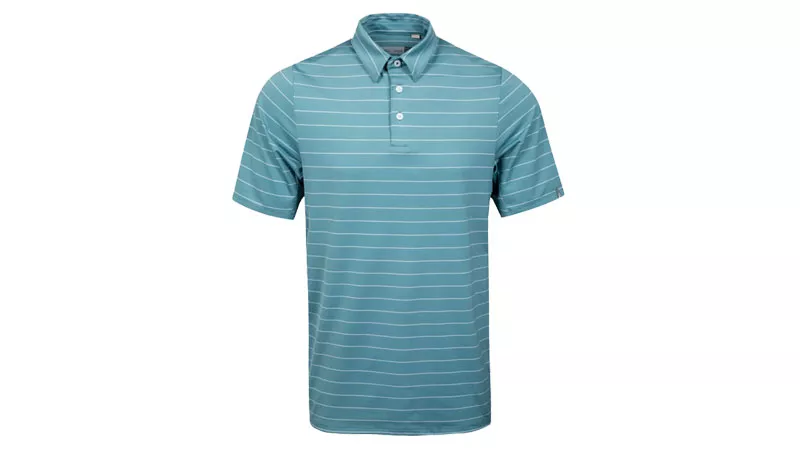 Price: $19.98 – $29.99
If you prefer a more subtle look but still like a nice striped polo, Kjus has you covered with the Soren.
The y-tech cut and comfortable fit follow the curves of the body, allowing you total freedom of movement, and the ultra-stretch fabric is very absorbent and fast drying to boot. Oh, and the antibacterial finish will keep you fresh throughout the day.
Reasons to purchase
Construction of high quality
It looks fantastic.
Reasons not to purchase
No-7 Stuburt Alton Polo Shirt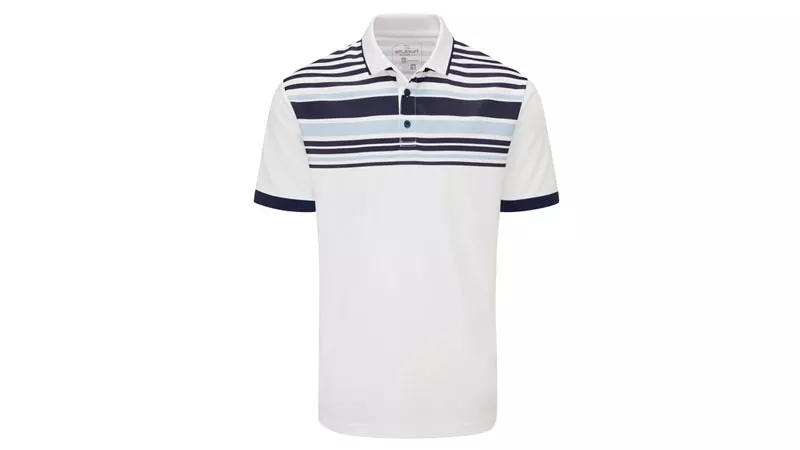 Price: $31.47 – $35.31
The Alton from Stuburt is the last striped design we'd like to discuss.
The Alton, a brand that consistently provides outstanding performance and good value, has been built with technologies to assist control body temperature and maximise comfort.
The high-performance material feels great close to the skin and offers abrasion resistance and durability, with the additional benefit of being simple to care for, with no special washing requirements and little to no ironing required.
Reasons to purchase
Excellent value
Material with a pleasant feel
Reasons not to purchase
The three colour selections seem to be quite similar.
No-8 Footjoy Camo Floral Print Polo Shirt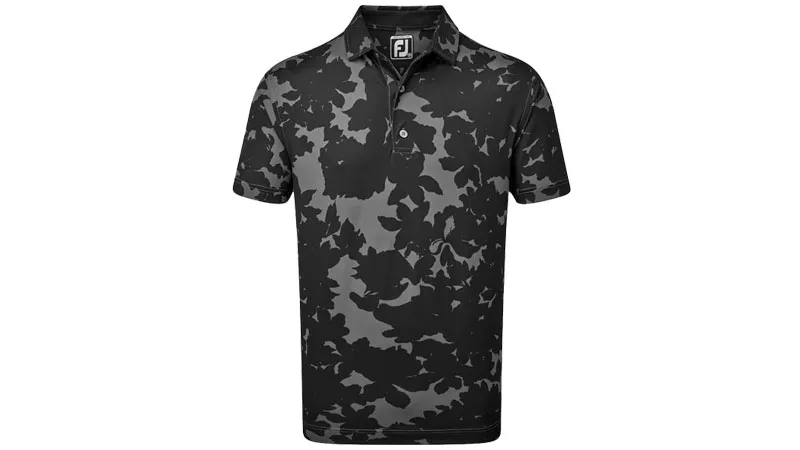 Price: $25.99 – $89.95
FootJoy continues to develop and produce gear and shoes meant to assist players get the most out of their games no matter what the circumstances are, and with the new collections, FootJoy has endeavoured to bring an element of sunshine and cheerfulness into golf and its apparel. The most notable of which is this Camo Floral Print design.
We're sure you'll agree that the polo has a distinctive and fashionable design that is guaranteed to get people talking, but it's not just about the appearance. It's made of FootJoy's patented ProDry stretch fabric, which is intended to keep you cool and dry during your game of golf and beyond. The polyester and spandex combination offers a comfortable and lightweight feel that doesn't impede mobility between or during shots, and you don't have to worry about the sun since it also delivers SPF 30 UV protection.
Reasons to purchase
Aesthetic distinction
Maintains your body's temperature and moisture levels.
Reasons to purchase
Floral print is not for everyone.
No-9 William Murray Golf Dog Will Hunt Polo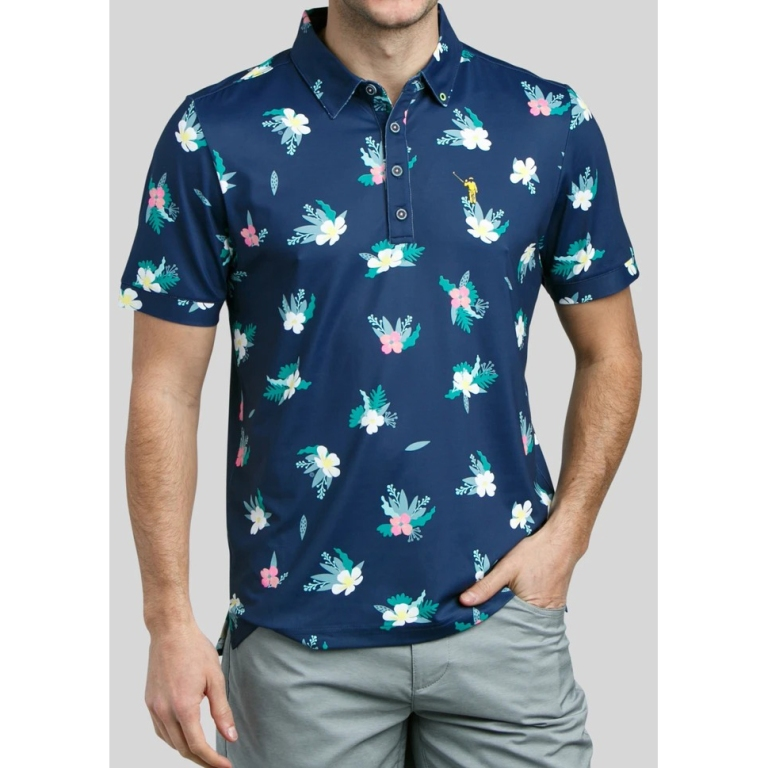 Price: $18.95 – $45.94
There are players that take up a club in order to compete, either against themselves or against others. It's a far more enjoyable golf experience to play with someone who is just looking to have a good time.
Everything at William Murray Golf (yep, that William Murray) is about having fun while playing golf, celebrating the hack and congratulating the man who doesn't care whether he breaks 100. The humorous gamer will find plenty to appreciate here, from Caddyshack allusions to more dignified tropical patterns. While William Murray is a relative newcomer to the golf gear industry, they are already producing some of the greatest men's golf shirts in the game.
The brand's whole spring and summer collections of golf polos are worth a look, but we really like the "Dog Will Hunt" polo seen below. This shirt is constructed of wrinkle-resistant, moisture-wicking polyester and spandex. It's the ideal shirt for looking and staying cool on the green on hot summer days.
Reasons to purchase
Good colorful design
High quality materials
Reasons not to purchase
No-10 Nike Dri-FIT Victory Polo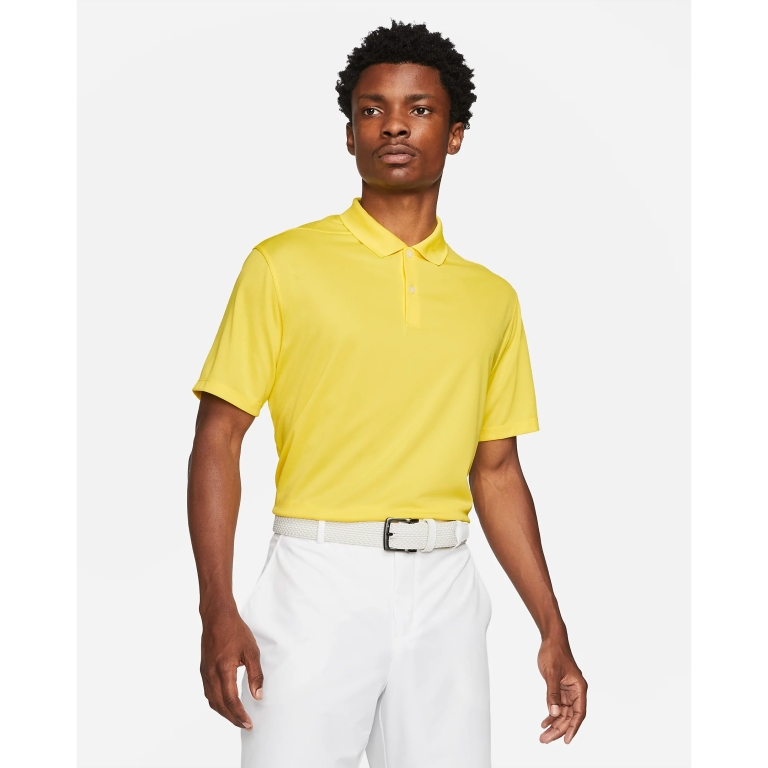 Price: $38.92 – $144.28
Nike is always worth a look when looking for the top men's golf shirts, and the Dri-FIT Victory Polo ticks a number of boxes. It's available in a plethora of appealing hues, ranging from handsome neutrals to vibrant pastels. The smooth polyester fabric wicks moisture away from the body to keep you cool, and the fit isn't too baggy or too tight. And at $55, it's a fair price that allows you to easily add two or three polos to your shopping basket. Nike golf shirts are a must-have for that iconic "Just Do It" look on the green.
Reasons to purchase
Dri-Fit technology allows you to stay cool, dry, and comfortable.
For a traditional look, this double-knit fabric features a silky feel and a pique texture.
Reasons not to purchase
No-11 Uniqlo Dry Pique Short-Sleeve Polo Shirt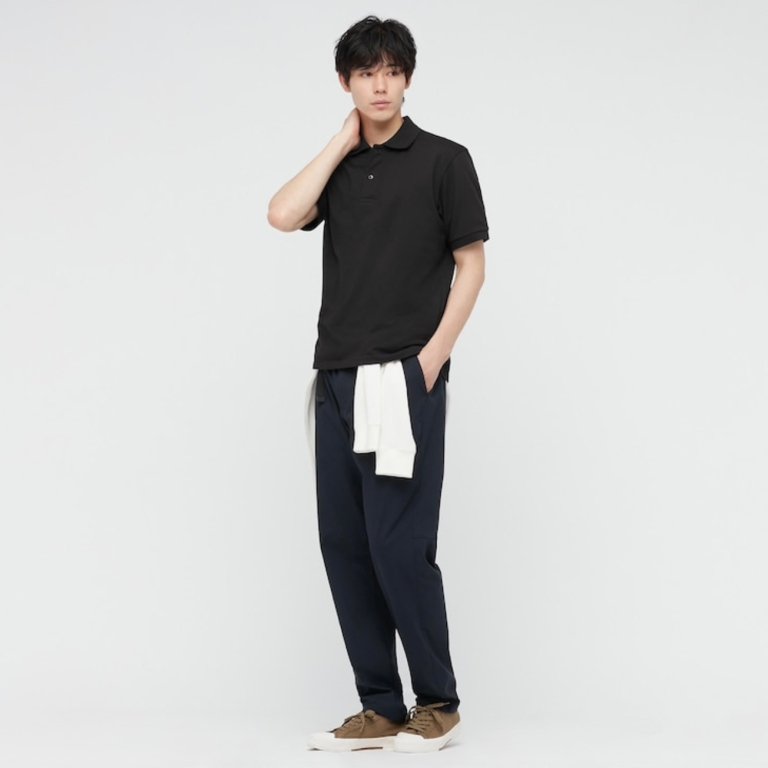 Price: $19.48 – $48.95
Uniqlo has done it once more. This ultra-comfortable pique golf shirt costs just $20. Yes, $20. It has a tonne of positive feedback and is available in a variety of hues, depending on your choice for green. Each shirt is soft and comfy, and it includes a dry function to keep you dry all day. Uniqlo has altered the structure of this polo as well in order to increase comfort.
Reasons to purchase
Dressy and crisp
DRY technology will keep you cool.
Reasons not to purchase
Also Read