Adventure sports, Camping, Hiking
Best hiking Good backpacks Brands for women's Adventures
November 11, 2021
Some of our articles contain affiliate links. When you click on one of these links and make a purchase, The Jock Habits may collect a commission at no extra cost to you. As always, we only recommend items and services that we use ourselves. So we have done a detailed test in testing good backpacks brands for women.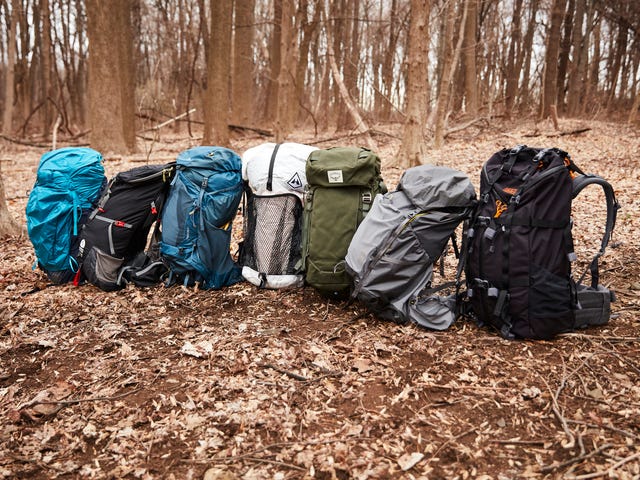 Whether you're going on a weekend hike or a month-long backpacking trip, you'll need somewhere to store and carry your clothes, food, and supplies on the trails. There are so many hiking backpacks for women on the market that it can be difficult to select one that best meets your needs and tastes on the trails. We created this guide to the finest hiking backpacks for women (both backpacking and daypack designs) after a lot of testing and research so you can choose the perfect pack for your excursions!
There is no "one size fits all" option for the finest hiking backpacks for women that works for everybody shape and individual. That's why we put together this list, to share some of our top recommendations. We only included the top women's hiking backpacks on our list, which we thoroughly researched and tested using all of the resources at our disposal.
What Is the Difference Between Hiking Backpacks for Men and Women?
While unisex and men's backpacks are primarily created for guys, there are clearly many ladies that require packs as well! Women-specific daypacks are a direct outcome of many gear manufacturers becoming more conscious and inclusive with their products. Simply said, daypacks for women are designed specifically to fit the measurements of a woman's body. Check out the best hiking boots that can be a great source of investment when you are on mountains.
Women's packs typically have alternatives for shorter statures that suit larger hips/chest areas and take a feminine centre of gravity into consideration. Women's backpack straps are often curved (to accommodate a narrower frame) and have a higher chest strap configuration. If the pack contains one, the frame in women's packs is frequently slightly shorter in height than in men's packs. Women's packs are typically (but not always) smaller in volume than men's packs. Finally, women's products are typically brighter in colour and offer a wider range of styling alternatives.
What to Look for When Purchasing Good Backpack Brands For Women's Daypacks
Fit & Comfort of good backpack brands
When it comes to a hiking backpack brand for women, comfort and fit are the most crucial factors to consider. If a backpack has all of the best features but hurts to wear, it isn't going to be very useful to you! A lot of the other factors we've given here can help you get a basic idea of how a backpack will fit, but you won't know for sure unless you put it on. We recommend purchasing from companies that allow free returns/exchanges, such as REI, so you can find the perfect pack for you.
Design of the good backpack brands
The design and durable fabric of a backpack can have a significant impact on its comfort, fit, and functionality. Weight distribution and storage areas are just two of the many factors that go into the design of any backpack. Some features to look for in different women's daypacks include:
Storage space of the good backpack brands
Pockets
Loops for gears
Pocket for hydration and compatibility
The back frame
water bottle pockets
padded shoulder straps
Straps across the waist
laptop compartments (padded laptop sleeve)
spacious storage compartments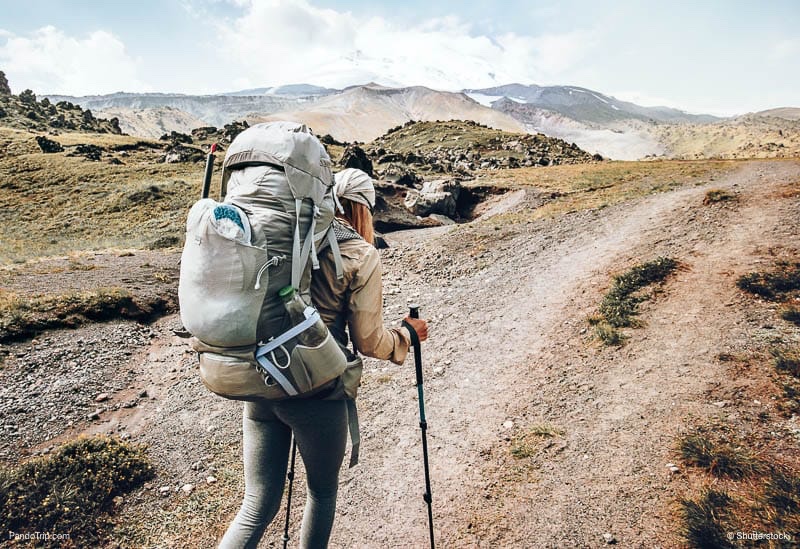 Designs are obviously highly subjective, but you can usually discern which aspects best suit your wants and preferences. Frameless packs tend is also a new type of hiking day packs that are very in with women hikers.
Weight of a good backpack brands
Even the most comfortable packs can be difficult to carry if they are too heavy, and the weight of a pack is a crucial element we always evaluate before purchasing. The lightest packs aren't necessarily the greatest because they frequently lack supplementary features, but packs with too many bells and whistles might be prohibitively heavy.
Our advice is to choose the two or three characteristics that are most important to you and then look for the lightest pack that includes those features without adding too much extra bulk.
Price of a good backpack brands
While we aim to keep pricing out of the equation while testing gear, it's undoubtedly something you'll think about! You generally get what you pay for when it comes to gear, but that doesn't mean that the most costly products are always the finest daypacks for hiking. The majority of hiking Daypack for women cost between $100 and $400, with daypacks costing between $100 and $250 and backpacking backpacks costing $200 or more. Set your budget ahead of time so you know how much money you have to deal with while weighing your selections.
Best Good Backpack brands for Women:
Best Women's Hiking Good Backpack brand : Aura AG 65 by Osprey hiking backpack
Weight: 4.26 pounds+
hydration: Yes
MSRP: $270
Buy Now On Amazon
The Osprey Aura AG 65 is one of the best hiking day packs for women. The Aura is the most adaptable backpack for weekends in the backcountry or long thru-hikes because it is one of the lightest in their multi-day hiking lineup. osprey hiking backpack's unique Anti-Gravity (AG) frame provides the best ventilation and weight distribution of any backpack on our list, resulting in the most comfortable fit of any backpack on our list.
This pack has it all: enough of pockets for organisation, padded shoulder and waist straps, a separate sleeping bags compartment, and an integrated rain fly. Everything, including the top compartment, the straps, and the back mesh panel, is adjustable to create a customised fit regardless of your size or proportions. Members of our staff have travelled in this backpack all over the world, from Shenandoah National Park to Patagonia, and we strongly recommend it for any backpacking trip.
Best All-In-One Option Good Backpack brand : Gregory Deva 70
Weight: 4.62 pounds+
Hydration: Yes
MSRP: $329.95.
Buy Now On Amazon
If you're searching for an all-in-one choice, the Deva 70, one of Gregory's most sturdy women's hiking backpacks, is the way to go. What makes these among of the best hiking daypack? It features everything you need, including 70L of room, comfortable, padded straps, a strong suspension system, and numerous exterior compartments.
The biggest distinguishing feature of this pack (as compared to others on our list) is that it has a detachable daypack on the front, making it an excellent choice for multi-day backpacking trips when short walks from camp are an option. We also like that the Deva comes in a variety of sizes, so you can choose what you need to carry on your trips.
A Close Second Best Good Backpack brand Deuter Aircontact Lite
Weight: 3.5 lbs or more
Hydration: Yes
MSRP: $190 to $220, depending on size.
Buy Now On Amazon
The Deuter Aircontact Lite, Deuter's take on the classic backpacking pack, is an outstanding, lightweight option for hikers searching for one of the most adaptable hiking backpacks for women at an affordable price. The Aircontact Lite has all of the best characteristics of a heavy-duty camping pack without the size or weight. With packs ranging in size from 35L to 65L, Deuter's selection has something for everyone, from overnight hikers to thru-hikers who are on the trails for weeks or months at a time.
You'll receive a comfortable, vented fit that distributes weight and reduces shoulder or back strain with Deuter's Aircontact Lite Back system. All of the straps are padded for maximum comfort when hiking for hours at a time. The top-loader pack's neck stretches for an extra 10L of space when needed, and various external pockets let you organise and keep your items properly. Although it does not come with a rain cover, you can purchase one separately. People adore this pack, and we'd recommend it as a more affordable alternative to Osprey hiking backpack any day.
Best for treks and heavy loads: Ariel 65 by Osprey
Weight: 4.85 pounds+
hydration: Yes
MSRP: $450.00
Buy Now On Amazon
The Osprey Ariel 65 & Aether 65 have a similar design to the Osprey Aura & Atmos and offer all of the fantastic features of Osprey's hiking backpacks with a slightly more sturdy build. These packs are slightly heavier than the Aura and Atmos packs, and are intended for greater loads and longer treks that necessitate a little more stability and strength. It is considered a very good backpack brand. The Ariel and Aether are some of the best and most comfortable hiking backpacks available, with multiple storage pockets, an integrated hydration sleeve, a separate sleeping bag compartment, and a custom moulded back panel.
Another useful feature of the Ariel and Aether packs is the side zipper, which allows you easier access to your goods than some of the other packs on our list's solely top-loading design. Our creator has used the Ariel 65 for almost 7 years for travel and hiking on 5 continents, including treks to the Canadian Rockies, Peru, and Patagonia, and her pack is still as comfortable and robust as the day she bought it.
Best in terms of Price: Crown2 60 Granite Gear
Weight: 2.19 lbs
hydration: Yes
MSRP: $199.95
Buy Now On Amazon
The Granite Gear Crown2 60 is one of the finest backpacks for hiking on our list because it is the lightest and most economical alternative. With a spacious, 60L compartment, multiple zipped external pockets on the top and straps for gear storage, and a framed suspension system for weight distribution, this pack offers everything we desire in a good hiking backpack.
The Crown2 is waterproof, unlike some of the other packs on our list, so you won't need a rain cover in most conditions. It also has a roll-top closing to keep your belongings secure.
One of the primary disadvantages of this pack is that the straps are less cushioned than the other options we've provided, which can cause pain on longer excursions or with a higher load. Remember this if you prefer the more luxurious feel of the Osprey or Deuter packs mentioned above!
Honourable Mention Good Backpack brand : Traverse 60 by REI co op
Weight: 4.13 lbs
Yes, hydration.
MSRP: $229
Buy Now On Amazon
The REI Traverse 60 is one of REI's most popular backpacks for multi-day walks and trips, and it's a favourite of many hikers. With a typical top-loading design, a big top pocket for essentials, a separate sleeping bag compartment, and padded straps for extra comfort, this pack has it all.
On the outside, there's a stuff sack/pocket and gear loops for extra rain gear or trekking poles. There's also a rain fly provided to keep your gear dry in inclement weather. The straps are significantly less padded than others on our list, which is the biggest issue about this bag. However, for the price, this is a superb hiking backpack that will last you for many kilometres.
Honourable Mention: Blaze 60 Granite Gear
Weight: 4 pounds
Yes, hydration.
MSRP: $269.95
Buy Now On Amazon
The Granite Gear Blaze 60, the company's other popular pack, has a little more sturdy configuration for carrying greater loads and more structure than the Crown2 60. (above). This waterproof, high-quality camping bag features plenty of compartments and space while being sleek and streamlined. The straps include plenty of padding, as does the internal pocket, and the back frame is cushioned for extra comfort on the trails.
Tall (6 ft+) consumers have stated that this pack does not stretch far enough for best comfort, so keep that in mind if you're tall. Furthermore, consumers have stated that carrying too much weight in this pack might be uncomfortable. As always, try it on at REI or at home to ensure a good fit before venturing into the backcountry!
Honourable Mentions:
Gregory Baltoro 75
The Gregory Baltoro 75 hip belt offers many adjustment options, providing a secure fit for people of all sizes. It is simple to adjust, has enough cushioning, and offers a wrap-around sensation. The two big zipped pockets—one mesh and one waterproof—were very useful to me. It made me wonder why it took so long to incorporate a waterproof compartment onto a hip belt.
Price: $472.93
Buy Now On Amazon
Benefits of Gregory Baltoro 75
Divided Lid
Two big zippered hip-belt compartments, one waterproof Sidekick day pack with a hydration sleeve.
Water bottle holder "SideWinder" that is both comfortable and functional.
Rain cover built-in.
Negatives of Gregory Baltoro 75
The bottom of the Pack is thin.
Colour options are limited.
Comfort/Fit
In a range of situations, the Baltoro 75 offers excellent overall comfort while carrying weights up to 60 pounds. Even while carrying large items, the pack felt light and nimble. Good cushioning, a variety of adjustment options. A suspension system that allows for easy mobility combines to make this a highly competitive pack in its class.
The Baltoro features a ventilated back panel with foam and a silicone lumbar grip to offer comfort. It prevents the pack from slipping during high-aerobic and fast-paced exercises. The Baltoro has an adjustable, pre-curved EVA foam harness that allows for a more sophisticated fit.
Storage
The Baltoro 75 has three major compartment access points: top, bottom, and a huge U-shaped entrance in the front. These access points provide a variety of packing and unpacking choices. As well as quick access to different sections of the pack. There is a vertical, external side pocket on each side for extra gear storage. As well as a big, front-zippered storage pouch with an inner zippered mesh pocket for storing a rain cover. Extra storage for things you need to keep especially secure.
The Baltoro 75 has two big zippered hip-belt pockets, one mesh and one waterproof, both of which are large enough to hold a compact camera, smartphone, or GPS gadget. I appreciated the inclusion of this waterproof compartment since it alleviated my concern about electronics and other stored things being wet.
Split Lid
The cover is unlike any other pack I have tried. It features a split lid with a zipper that runs vertically as well as widthwise across the top (rather than the conventional, horizontal zipper we usually find on pack lids). This not only results in a more beautiful lid, but it also allows access without having to worry about the contents of the lid tumbling out. Another unusual and one-of-a-kind storage option is a secure pocket under the lid.
On one side of the Baltoro 75, there is a stretch mesh side pocket, and on the other, Gregory has fitted what it calls the SideWinder stowable ergonomic bottle holster. This is perhaps the finest 1-litre bottle storage compartment I have ever tried on a backpack. The holster pocket secures the bottle while allowing for quick access and replacement on the go. If you do not want to use the SideWinder bottle holster, you may store it in the built-in zipper pocket on the side of the pack.
The internal hydration sleeve on the Baltoro is really a different pack called the "Sidekick day pack," according to Gregory. It may function as a hydration sleeve for a 3-litre hydration bladder as well as a detachable day pack for short side excursions or fast ascents.
Stability
With loads weighing 40 to 50 pounds, the Baltoro 75 felt stable and functioned like a much smaller pack. Regardless of the terrain or manner of transport, the Baltoro remained comfortable and did not wobble, shift, or float with larger loads. When scrambling or climbing difficult ascents, the Baltoro felt like an extension of my body and never made me feel like I was wearing a fully laden pack, despite the fact that I was.
Durability
Even after weeks of heavy usage, the Baltoro 75 proved bombproof. The zippers, pockets, and materials all worked properly and showed no signs of wear. During my testing of this pack, I had no problems with durability.
What is not to appreciate about this? A reliable solar charger, neatly integrated into the top lid of a tried-and-true trail-worthy backpack!
Gregory and Goal Zero, on their own, are dependable, long-lasting, and practical. They are a marriage made in heaven for long-distance hikers. Drop the pull-down cover of the perfectly integrated Goal Zero and the solar panels convert the sun's rays to stored or useable energy with no hassle, no worry.
Pros
Design that has been well thought out
Integrated solar panels ensure that nothing is left behind on the route. Bombproof pack materials
Shoulder, lumbar, and hip padding are all quite comfortable.
Storage caverns
A rain cover is included.
Water bottle holder (attached, pull-out)
Cons
The size of the hip belt pockets are insufficient for modern iPhones.
There is no quick-disconnect Goal Zero cover from the pack.
Flip 10 Diminutive
The Gregory Baltoro GZ 75
is constructed similarly to my Baltoro 85…sturdy and strong…with the addition of an integrated Goal Zero Nomad 7 Plus solar panel in the lid…and a sleeve housing the Goal Zero Flip 10. (and minus 10 litres of storage).
While I will express my dissatisfaction with the presence of the tiny Flip 10 over…say…the Flip 20, 30, or the preferred Venture 30…
I will certify that it works well, is tiny in stature (3.6x.75x.75), and light in weight (2.5 oz).
The integrated Goal Zero bi-fold Nomad 7 Plus solar panel is incorporated into the pack's lid. A simple tug on the outside flap separates it from the inside flap, which is kept in place by magnets. I was worried that the magnet might not be strong enough to withstand extreme conditions, but this has not been the case. Even unintentional bushwhacking through conifers did not snag and accidentally expose the solar panel.
Personal Expectation On Good Backpack Brand
I was expecting that they would include the larger-sized compartments on the Baltoro GZ 75 belt, as they did on the Paragon…but they did not. In my view, it is a big ding. While a smartphone may fit, it will not fit if it is placed in a protective or armoured case. I understand that we are not all the same, but my work needed me to have everything on my belt, with quick access and within reach…so I prefer that in a pack. Perhaps it is just a matter of taste. One belt pocket is see-through mesh, while the other is weatherproof.
Final Verdict
Because of its excellent comfort, solid craftsmanship, and intelligent design, the Gregory Baltoro 75 has gained our confidence as a viable option for extended trail trips. It dropped a notch in our rankings owing to the weight that comes with its rugged build.
Gregory Zulu 40 Full Review
Price: $219.95
Buy Now On Amazon
The Gregory Zulu 40 is a very sturdy device that is intended for heavy weights up to 35 pounds. The stiffness of the suspension system, coupled with the precise functioning, demonstrates that this is a dependable choice. Because of the cushioning in the shoulder straps and hip belt, the Zulu is easy to carry with heavyweights. The built-in ventilation system keeps perspiration at bay in the back. However, mobility is limited due to the suspension system's stiffness. As a result, Gregory Zulu is more suited to trails than alpine scrambles.
Features Of Gregory Zulu 40 As A Good Backpack Brand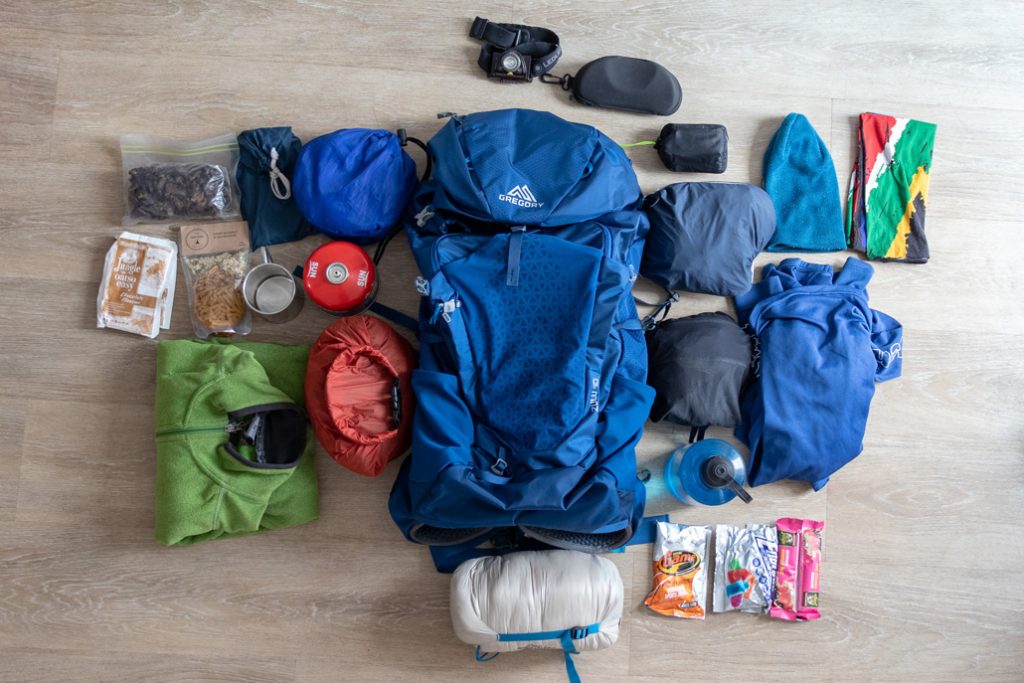 Comfort/Fit of Gregory Zulu 40
The Cross Flo DTS suspension system of the Gregory Zulu 40 is made up of an HDPE frame sheet and a spring wire "X" frame with a trampoline-style mesh rear panel. The shoulder straps are attached to a yoke that is pulled up on the wireframe above the crossing point that creates the "X." As weights press down on the shoulder harness, this one-of-a-kind mechanism causes stress to build up in the frame.
As a consequence, since the mesh back panel is enclosed, the air space above the lumbar area is maintained suitably. The shoulder strap and the hip belt have the greatest cushioning. The characteristics improve the pack's capacity to carry larger weights while yet being comfortable to wear. The pack's movement with the user, on the other hand, is not as fluid. The shoulder harness is not adjustable and is fixed. The Zulu, on the other hand, comes in three distinct sizes.
Stability Of Gregory Zulu 40
The pack's steadiness is one of its most significant practical advantages. The pack's stability is proven by its ability to compress. The inclusion of control straps at the hip belt is another source of Zulu's stability. The dual-density hip belt distributes the weight evenly over the lower back.
Storage of Gregory Zulu 40
The Gregory Zulu 40 lacks an extension sleeve, but the lid is spacious and has the standard zipped top pocket and underneath pockets. The face of the pack is covered by a stretch bucket pocket that is connected to the top compression straps. A U-shaped zipper runs all the way to the bottom of the pack for convenience. Stretch pockets are included on both sides of the bag. Each hip belt has its own pocket, one made of open mesh and the other of water-resistant nylon.
The durability of Gregory Zulu 40
The Gregory Zulu 40 is made of 210d nylon in abrasion-prone regions of the body and 100d in others. This offers optimum weight-bearing without sacrificing durability. The wire "X" frame has a diameter of 4 millimetres and is well-constructed. The stretch mesh utilized on the outer pockets is considerably denser, which is a positive indication for a fabric that is often snagged. The buckles are of more conventional size and style, avoiding the minimalist approach that many competing packs are taking these days.
Extras The inner hydration bladder sleeve and hang loop, top rope/compression strap, ice tool/trekking pole attachments, and a shoulder strap sunglass loop were all added to the Zulu 40.
Pros
Access to the single main compartment is provided through both the top drawstring and the front zippered inverted-U.
A flat pocket in the main compartment contains a 2L water pouch (hose exits to the shoulder strap clasp) OR a tablet (please, not both!).
Suspended mesh back panel, medium-padded lower back, and cushioned hip and shoulder belts allow for a load of 15-20 pounds.
A zippered pocket for keys or a wallet is located on the bottom. The upper brain pocket is adaptable and large.
Cons
Because it is connected to the front zippered access panel, the outside stretch pocket may leak pocket content when the zippered panel is opened.
The compression straps pass through the stretch side pockets. This prevents the stretch pockets from being utilized to store water. However, they may be used to transport a stove.
There are no bottom straps for transporting sleeping bags.
The top pocket is designed to store tiny items. The fact that the rain cover pocket and two small pockets on the waist belt are the only zipped storage compartments is a restriction.
Reviews from customers:
I'm 6 feet tall, 165 pounds, and have a torso length of little less than 20 inches. After realizing that my 60L Osprey Aether pack was too large, I experimented with various 40L-capacity models. Zulu was my favourite since it was ideal for my overnight excursions and hostel hopping.
The straps and belt are simple to use. The cushioning, although not as substantial as that found in Gregory expedition packs, is enough for the weight intended to be carried. The top pocket is roomy and can easily accommodate food, a GPS, a headlamp, a first aid kit, and a map. The stack pocket comes in useful during heavy rains. I've had to use it many times, and it's always worked well.
Smaller or heavier items should not be placed in the open-top pocket since they may tumble out when the inverted U-flap is opened. They'd be better placed in the rain cover pocket, the top "brain" pocket, or the two tiny hip-belt zipped pockets. The Zulu offers good dual access and eliminates the requirement for a separate compartment. The elastic pocket stitched to the front opening flap is ideal for storing a jacket, vest, or hat.
Further Customer Reviews
The function of the top straps is to keep the top "brain" compartment in place while vertically compressing the pack. Each side has two straps that securely keep the side stretch pockets in place. As a result, the side stretch pockets are ineffective for carrying things that are often used, such as a water bottle. A stove, on the other hand, might be housed in those pockets. The Zulu features a 2L water bladder pocket in the main compartment and a tiny access hole in the top rear of the pack. But I don't enjoy having my water so near to my clothing and sleeping bags. As a result, I utilize a tiny bladder and a hose system in one of the side stretch pockets, which works well for me.
Ice axes or poles may also be connected to the front of the pack, which has bottom loops and top elastic cords.
The Medium (40L) Zulu fits me nicely, and I can easily carry 15 pounds in it. This is made possible by the X-frame design, suspended mesh panel, medium thickness padding on the lower back, hip belt, and shoulder straps, as well as the load-lifter straps and sternum strap. I usually use Zulu as a day pack to carry my photography gear as well as my trekking gear. I carry 30 to 35 pounds, which the Zulu handles well. It's an all-purpose bundle that I use all year. It may also be utilized for alpine touring. My only complaint is that the side pockets are useless for storing water.
Final Verdict
The Zulu has proven to be an excellent choice for overnights and hostel hopping. As a result, users have given it 4 stars.
There are many other in the market that is really good when it comes to weight, carrying capacity and many other features like Gregory Stout 75 which is excellent in its line if you looking for something easy on the pocket and user friendly then you must check this.